Compact Dispense Line
The Compact Dispense Line (CDL) is Vanwyk's universal answer to varying requirements for automatic compounding equipment.
The linear design with moving scale(s) is capable of dispensing 50 to 500 liquid components. The impressive dispensing speed and accuracy give the system an exceptional bandwidth regarding batch size, with smallest pour of 2 grams and largest batch of 500 kg.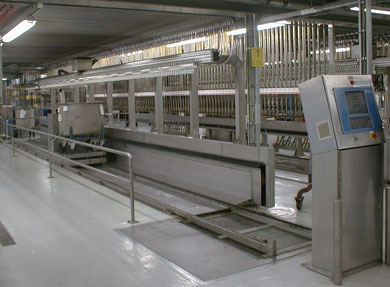 The CDL can either be operated manually (with a handle) or automatically. The CDL is provided with proportionally controlled dispense valves. These valves of different sizes are mounted in blocks.