High-Capacity Sample Dispenser
The High-Capacity Sample Dispenser(HCSD) compounds samples for customers and for flavorists / perfumers in Flavor and Fragrance companies in a range from 20 grams to 1.5 kg, or, in a special version, to 5 kg.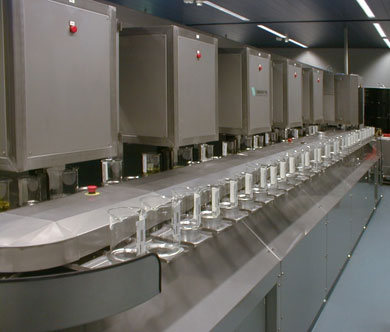 The system is using very small valves to dispense with milligram precision. The use of a scale for gravimetric dispensing guarantees absolute sample quality and trackability. The speed and reliability of the machine are unsurpassed.