Desktop Manual Dispense System
For the raw materials that are not dispensed automatically we offer a range of Manual Dispense Systems with full bar-code control to ensure lot trackability.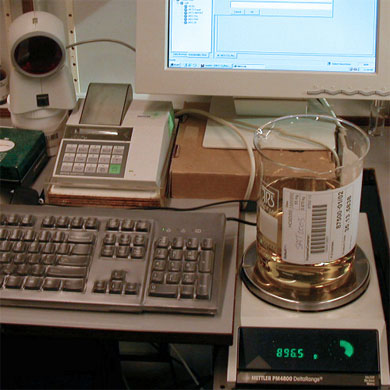 The laboratory MDS–workstation consists of a PC, a digital scale and a barcode reader. The compounder is guided by the terminal screen concerning the manual weighing of the components. With the barcode reader the compounder checks order numbers, component codes and lot numbers, in order to enable full compounding recording and lot traceability. All results of the manual weighing process (weights, lot numbers, times) are stored on the Camelot server.