Manual Dispense System
For the raw materials that are not dispensed automatically we offer a range of Manual Dispense Systems with full bar-code control to ensure lot trackability.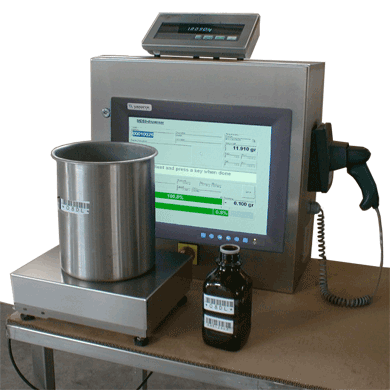 A workstation, consisting of a local terminal panel, a digital scale and a barcode reader is mounted in direct reach of the compounder, who is guided by the terminal screen concerning the manual weighing of the components. With the barcode reader the compounder checks order numbers, component codes and lot numbers, in order to enable full compounding recording and lot traceability.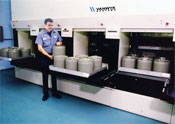 VANWYK manual dispense can be linked to industrial storage systems. (Paternosters, Kardex units etc.)
This option presents the required packages (bottles, containers etc.) automatically during manual compounding, saving lots of time and energy on fetching the raw materials.