Automatic Powder Dispenser
The Automatic Powder Dispenser (APD) has been designed for those applications requiring highly accurate and repeatable batching results and at the same time it provides a clean and safe working environment. Based on proven technology licensed from Ciba Geigy, the APD can handle most solids, from fine powders to granules.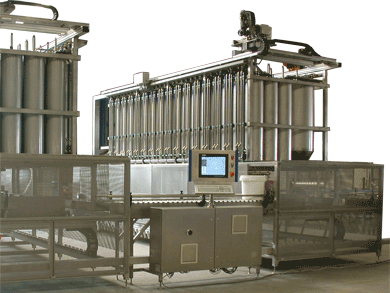 It provides a new dispensing technology allowing much higher accuracies than was previously possible with conventional powder delivery systems.
With accuracies of 0.01 gram for fine powders, batch sizes of 1kg to 50kg can be made with formulas from almost any number (1-100+) of powders (and liquids, if included).