Centering Dispense Cluster
The Centering Dispense cluster (CDC) has been designed as a large batch dispensing system for direct shipping to customers, or in-can filling of smaller containers and even sampling.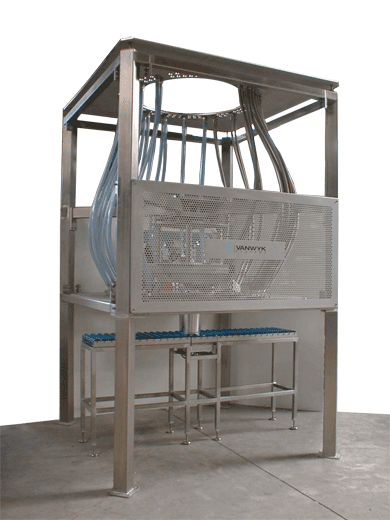 The Centering Dispense Cluster is the ideal solution for applications where flexibility regarding batch size is required. It is a wide range dispensing system for up to 68 components to be dispensed in small and large quantities. It consists of a circle of high speed dispense valves mounted over a (floor) scale. The valve to dispense is moved to the centre, allowing even very small pails to be filled.

The design combines high accuracy with high speed dispensing. The valves are opened using stepper motor technology, allowing optimal flow control.