Cluster Dispenser
The Cluster Dispenser is designed to dispense components in large amounts. It consists of a group (2 - 50) of high capacity dispense valves mounted above a scale, generally built into the floor.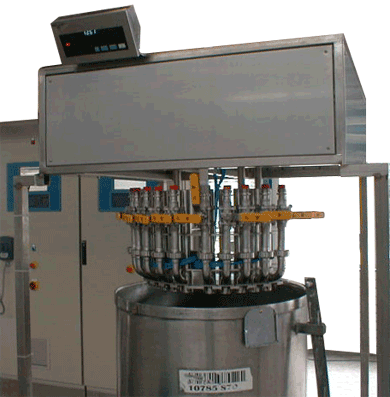 The unit combines relatively high accuracy with very high speed dispensing. Smallest batch approximately 100 kg and largest batch 2500 kg.
Special Batch Recombination software makes the cluster the center of computer controlled batch completion and thus of batch trackability.