In-Can Dispenser
The In-Can Dispense Line has been specifically designed for the fast and flexible industry-to-industry production of small order series, directly produced in customer specified container sizes.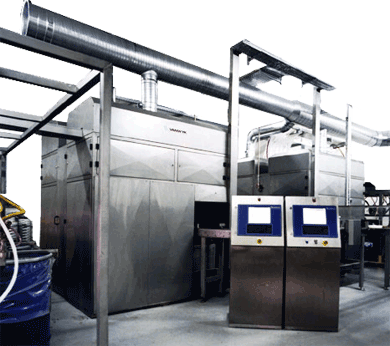 The In-Can filling and tinting system supports up to 32 bases and 64 color components to be dispensed into batches up to 30 kg into customer containers.
The design combines high accuracy with very high speed dispensing.
The system can be extended with a container lift and automatic valve cleaning.