Interface & Support Program
The Interface & Support Program ( ISP) has been developed especially to meet communication requirements in dye house projects. This program establishes the link between the host computer (with orders) and the several dispense- and dissolving systems. Hence the name ISP; Interface and Support Program.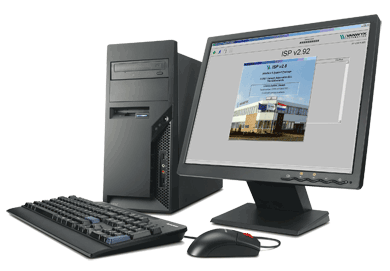 This program can be linked with several colour- and chemical dispense systems. With the help of the quantities to be dispensed and the dispense location, the program determines on which system the several components will have to be dispensed. The dissolving systems are also linked to the program, so that the color and chemical solutions can be realised under controlled dissolving methods. These methods are programmable in ISP, by the customer.

ISP can also make the link to your host computer. Through an interchange of ASCII files, a transfer of dispense orders is effected from the host computer to the ISP, and a transfer from your dispensing results from the ISP and the host computer.