Manual Dispense System
Vanwyk's Manual Dispense System (MDS) is a program that runs on a personal computer which is linked to an electronic scale. By downloading dispense orders from a host system, MDS can guide the user during dispensing, and automatically check and register weights dispensed. The user can enter commands into MDS by using a regular PC-style keyboard, or by using an optional barcode scanner.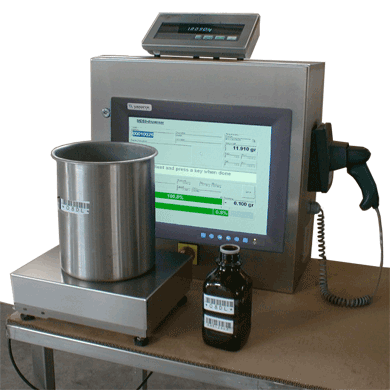 Orders are retrieved from the Recipe Administration Package or through the Interface and Support Package from a host system, by typing or scanning their corresponding codes. MDS will instruct the user to put a barrel on the scale, automatically tare it and tell the user to dispense the requested quantity of each component.