Semi-Automatic Powder Dissolver
Sometimes, fully automatic powder dispensing and dissolving may be just one step too far. Still, manual dissolving of dyes can be a major cause of shade differences. VANWYK offers you the opportunity to overcome both problems, with the
Semi-Automatic Powder Dissolver (S-APD2).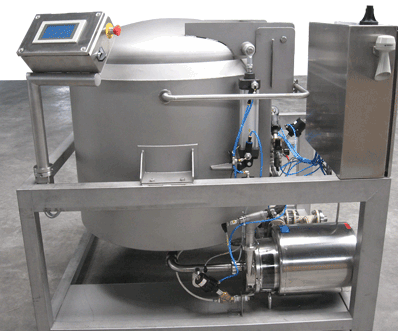 Dyes are weighed manually, preferably on VANWYK's Manual Dispensing Station, in the standardised weighing pan. The dissolving process takes place fully automatic with the exception of adding the dyes to the dissolving tank. This needs to be done manually, by placing the weighing pan into the fittings inside the tank.