Camelot Software
In 1989, VANWYK presented RAP, the Recipe Administration Package. RAP has provided textile printers all over the world with a reliable and versatile software package, enabling them to make more efficient use of their colorkitchen. The DOS-based RAP has served many textileprinters for more than a decade.
In 2003, the new Windows©-based CAMELOT was presented.
CAMELOT combines the proven knowledge and experience contained in RAP with the newest Windows technology. The graphical user interface makes CAMELOT extremely easy to use. The Microsoft-SQL or Oracle-based relational database give CAMELOT the highest possible reliability.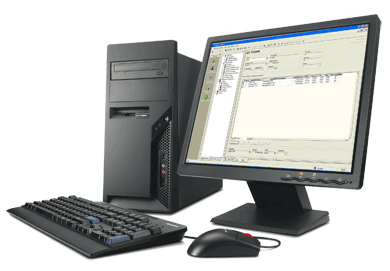 The one central database serves the two basic tasks CAMELOT fulfills: Batch Management and Batch Processing. Although both tasks can run from one PC only, it is highly recommended to use the built-in PC of the dispenser to control the batch-processing and a desktop PC to perform the task of batch-management.