Direct Compact Dispenser
The Direct Compact Dispenser (DCD) has been specifically developed for the high-accuracy automatic dispensing of printing paste for production as well as for sampling purposes for the textile printing industries.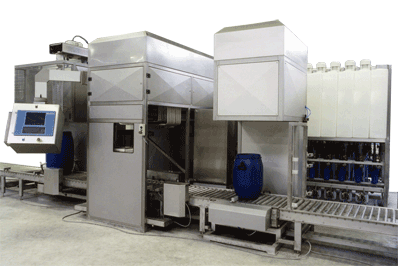 Customer input and VANWYK Experience have resulted in a modular construction that combines ease of operation with precision dispensing, high capacity and low investment.
Whether used as a stand-alone dispenser, or integrated with automatic mixing and transportmodules, the DCD provides fast dispensing with great reproducibility.
Together with the CAMELOT software, the DCD is able to re-use return colors optimally, to reduce material costs and pollution problems.