Drumwasher
Vanwyk's drum and tub washer eliminates unpleasant and time-consuming manual cleaning of dirty drums and pails.
With a minimum of waterconsumption the washer thoroughly cleans the inside, outside and bottom of drums up to 220 liters.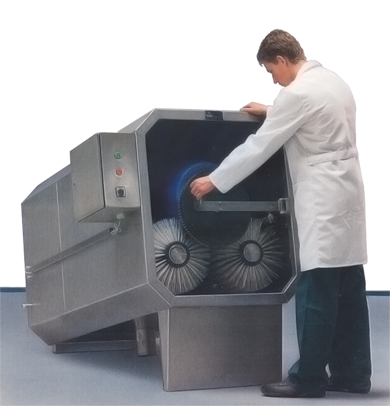 Cleaning is accomplished by inner- and outer rotating brushes through which water is forced. An automatic timer periodically reverses the rotation of the brushes.