Knock Brush Device
The Vanwyk Knock Brush unit cleans all dust and lint from your fabric and cloth.
With it's low noise and high capacity fan, the Vanwyk Knock-Brush is a fabric cleaning workhorse yet quiet in operation: Truly a whispering giant!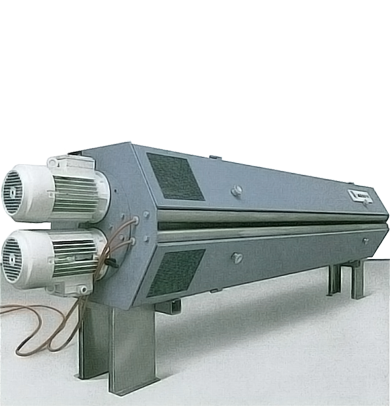 The fabric is cleaned by knocking and brushing on both sides simultaneously. The dust is collected by a cyclone or an extractor fan with dustbag.