Rotary Screenwasher
A Vanwyk Screenwasher cleans two (Duplo) or three (Triplo) rotary screens simultaneously. Fast and thoroughly thanks to its unique waterspray-nozzle system, effective brush rollers and oscillating action
of the screens.
The Vanwyk Screenwasher can be placed close to the printing machine(s); a splash guard construction prevents the escape of spraywater.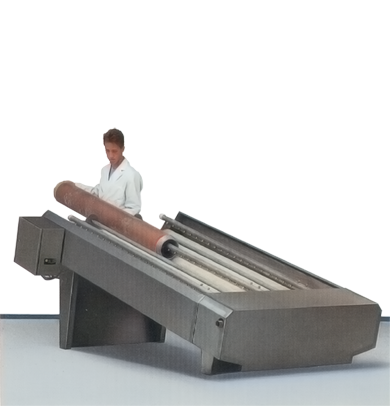 The screens are washed by a spraying water through nozzles from the inside of the screens while rotating the screens on brush rollers.