Vacuum Strainer with Drumlift
Vanwyk's Vacuum Strainer enables printers to sieve their printing pastes quickly and thoroughly. Especially designed for sieving printing colours and thickening emulsions.
The optional drum lift and tilting device will raise your drums with
printing colours and thickener emulsions at the push of a button.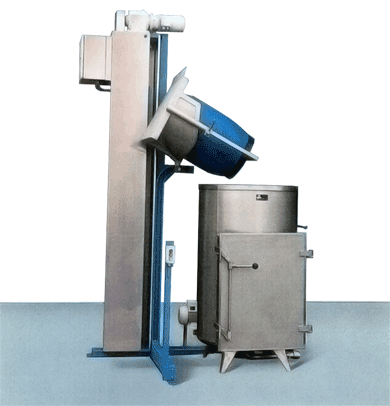 The printing paste is poured through the sieve into a drum inside the vacuum strainer. In minutes the paste is vacuumed.
The drum lift is operated by a two-speed brakemotor, reducing the speed when the drum is tilted.