Thickener and Clear Preparation System
Vanwyk's Thickener and Clear preparation system will prepare your thickener or clear in under 20 minutes.
This fully automatic PLC controlled unit will give fast, accurate and
reproducible results batch after batch!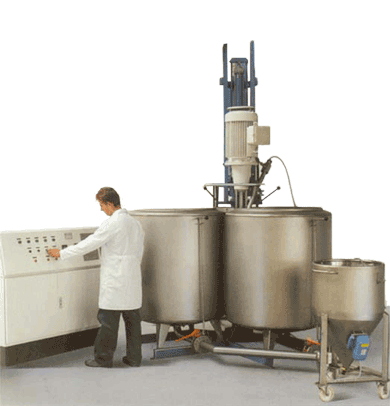 The Preparation system fills the tank with water and liquid chemicals
through a flowmeter. Thickening powder can be added through a Vanwyk Injectomat directly into the heavy-duty emulsifier.